So What's the Point of an Engagement Shoot
Engagement shoot, Pre-Wedding shoot, E-Shoot, Couple Shoot, call it what you want the question is always the same….What's the point?
If you're one of my past or current couples who have jumped in and booked one of my engagement shoots then you'll know why I encourage all couples to have one. Not only do the final images look awesome around your home, but there are so many other benefits for you and your partner in having one. To help explain what these benefits are and hopefully sway your opinion on the dreaded engagement shoot I've popped this little blog together giving four little insights into why they are much more of a good thing and certainly not a time waster.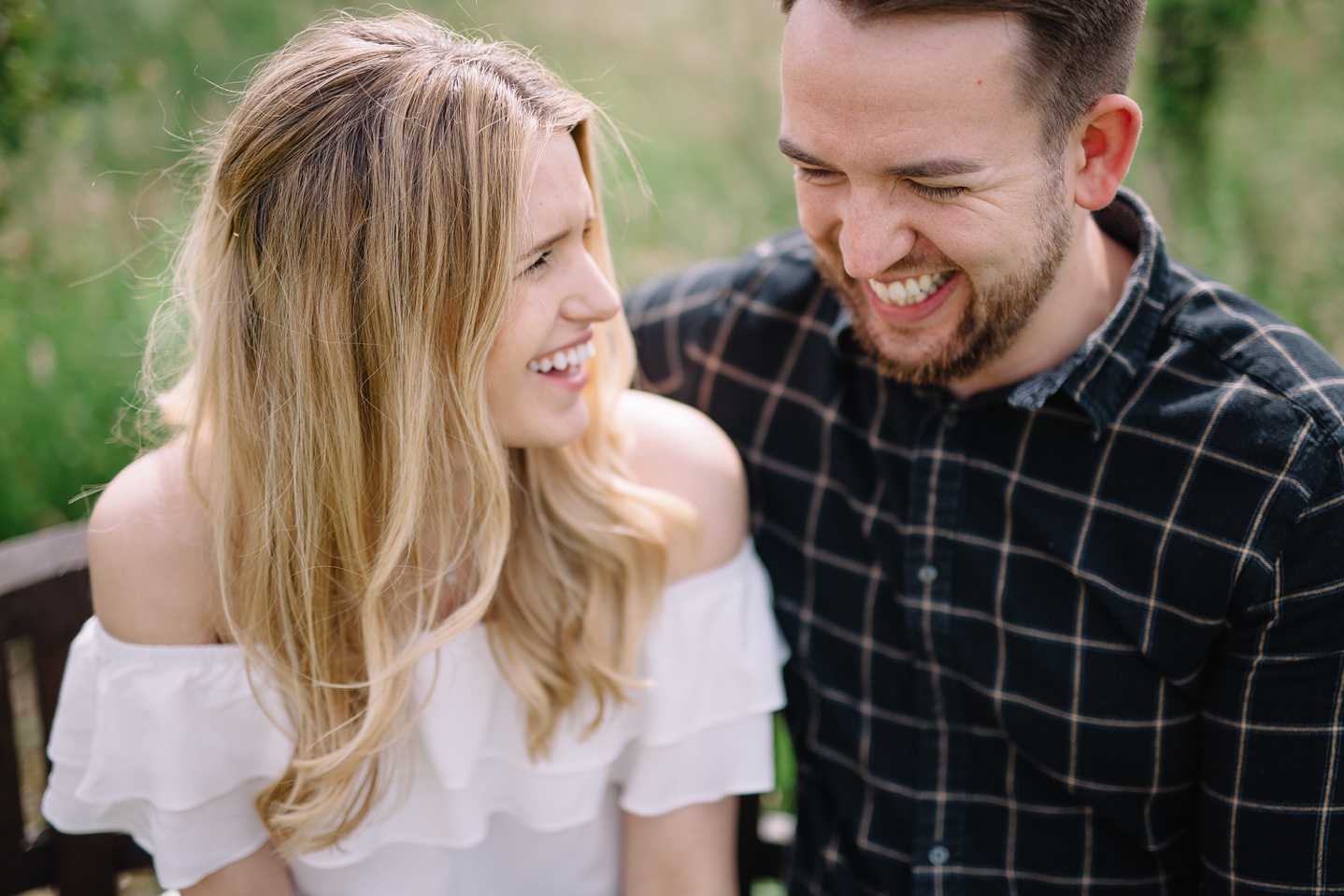 1 - Get to know you, Get to know me!
It's probably really obvious but tt's the perfect opportunity for us to spend some chilled out time together before your wedding day. Ok I know that sounds like some real cheesy pick up line but in all honesty it gives us all some time to get to know one another better in a chilled out atmosphere so that you can feel much more comfortable in front of the camera.
As your photographer I get to see how you both interact with each other and see what makes you comfortable and uncomfortable so I know what type of posing/interaction works for you as a couple. Are you a reserved couple, a couple who like a good laugh and joke around or are you big on PDA? For me it's all guess work until i truly get to know what makes you tick.
For you an engagement shoot gives you a chance to well and truly get to know me and how I shoot. By now we've probably grabbed a few coffees and some cake, maybe a few gins and chatted non stop about all your wedding plans and ideas, but as of yet it's likely that you haven't seen how I shoot. I can explain my shooting style too you but there is nothing better that witnessing it first hand. This is where your engagement shoot comes in. It helps you not only feel more comfortable and relaxed in front of the camera and around me, but it also gives you a little insight into what it will be like on your wedding day.
A lot of people are nervous to be in front of the camera through feeling self conscious and not knowing what will happen. You don't know about posing or whether I'll ask you to do anything awkward or silly. Honestly you aren't alone in thinking this. It's absolutely normal. By booking a shoot it's your chance to see what it's all about, to learn the ropes and ask any questions or concerns about the process you may have, no matter how silly you may think they are. By getting all the anxiety and worries out of the way in advance you'll find yourself no longer focusing on the camera and instead focusing more on each other. You'll open up with each other more becoming much more natural and chilled and there will be no more "cheese" moments. By the time your wedding day rolls round, you'll be a cool as a cucumber in front of the camera.
2 - Let's be friends
It's highly likely that I'll be with you for a good 10-14 hours on your wedding day non stop, capturing all the intimate moments and documenting one of the most exciting and emotional days of your life from start to finish. So the one thing that is most important is that you feel comfortable.
The more time we spend together the more comfortable and relaxed you'll become around me, my trusty camera and my really bad jokes. When you relax your true characters shine which really helps to make your photos timeless and completely authentic to you. When your wedding finally arrives you'll feel so much more at ease not only with yourselves but also with me and we won't feel like strangers any more.
3 - The memento & memories
I think it's safe to say that we live in a generation of the "selfe". Quick snap shots of our lives using our phones and posting across all our social media platforms. The ease in which we can do this means that professional photos have pretty much been wiped from our priorities. We only now tend to book a professional shoot when we are getting married or have had/having a family. Isn't this such a shame when beautiful photos of you both are a lasting memento/record of your love and life together in a single moment in time or is that a bit too deep for a Thursday evening?
I honestly don't know about you but I absolutely love flicking through old photo albums and looking at old photographs of my grandparents or my parents both in the early days of their relationship and after their marriage. Seeing how their love grew and blossomed over time as well as laughing at the really bad choice in hairstyles.
So why only leave it to a special occasion to book professional photos? Think about it. In the grand scheme of things, this time, right here, right now is just a tiny little window, a small slice, of time in your life together. Why not remember it forever? You honestly don't need a reason or to justify having professional photos taken of you both just for the fun of it, so if an engagement shoot is on offer why not take advantage of it. After all in 50 years time your children and grandchildren can then look back through your photos and "awww" at how loved up you were before the wedding, or they might just ask why you really chose to grow your hair like that :)
4 - Lets have some fun
Your engagement shoot is the one day where it's all about YOU! Just you two, nobody else, no formalities, no stress, no speech worries and no family politics. The shoot is much more intimate and doesn't have any distractions or stresses of the wedding day. Instead it's your chance to shine as a couple, step away from all the planning and spend some true quality time together, just the two of you.
Go and buy a new outfit, get your hair done, get all dressed up, and feel absolutely amazing! It doesn't just have to be a hour or so for the shoot, why not make a day out of it? Reserve the whole day just for the two of you. Plan a date night, coffee in your favourite cafe, dinner at your favourite restaurant, catch a new film at your local cinema or simply go for a walk and watch the sun set. Make your engagement shoot one big all-day date, because, hey, why not? :)
Have I managed to change your mind and sway your opinion? If so why don't we grab a coffee and plan your very own engagement shoot.